Four Workgroups, One Goal
Patients with disabilities experience disparities in the quality of the care they receive, often due to discriminatory attitudes, inaccessible healthcare facilities, and a lack of appropriate accommodations. The primary goal of the DEC is to alleviate these inequities.
We aim to empower and support healthcare organizations, practitioners, and policy makers in implementation of evidence-based, accessible care for their patients with disabilities, and to enact policies that ensure that patients with disabilities will receive equitable healthcare.
In 2020, we held a summit–a series of three virtual meetings–to understand and prioritize the top patient-centered outcomes research priorities for advancing equitable healthcare for people with disabilities. To achieve these aims, four workgroups were established: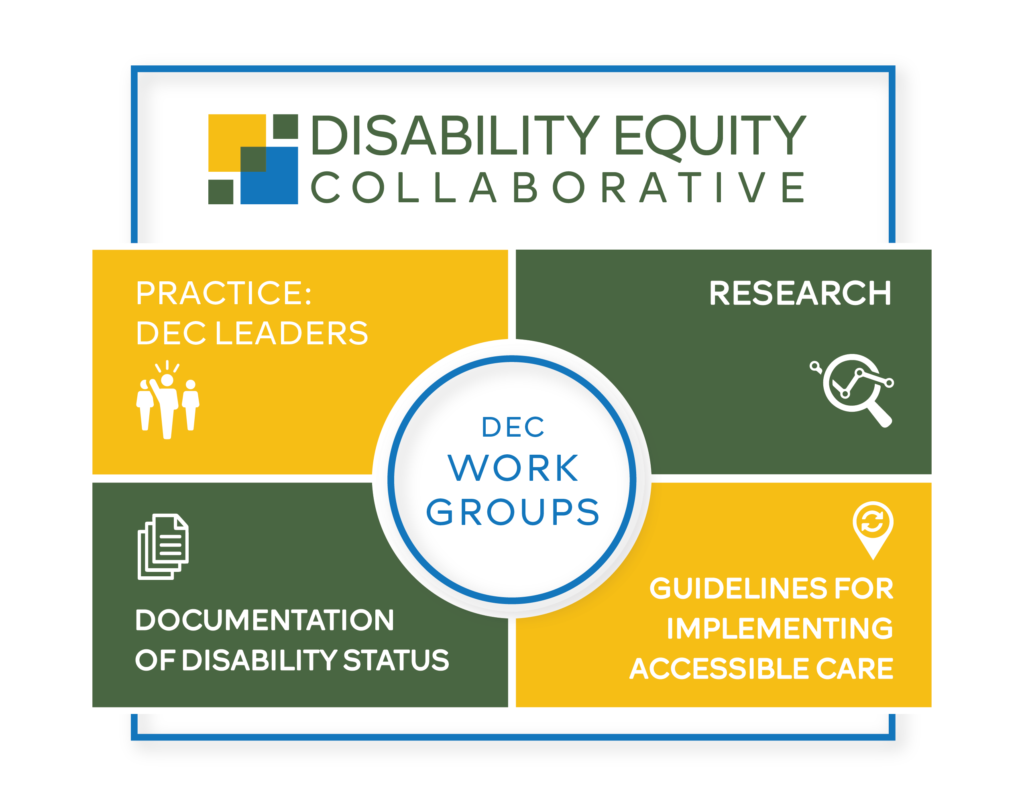 Read more about these workgroups below and let us know if you're interested in participating!